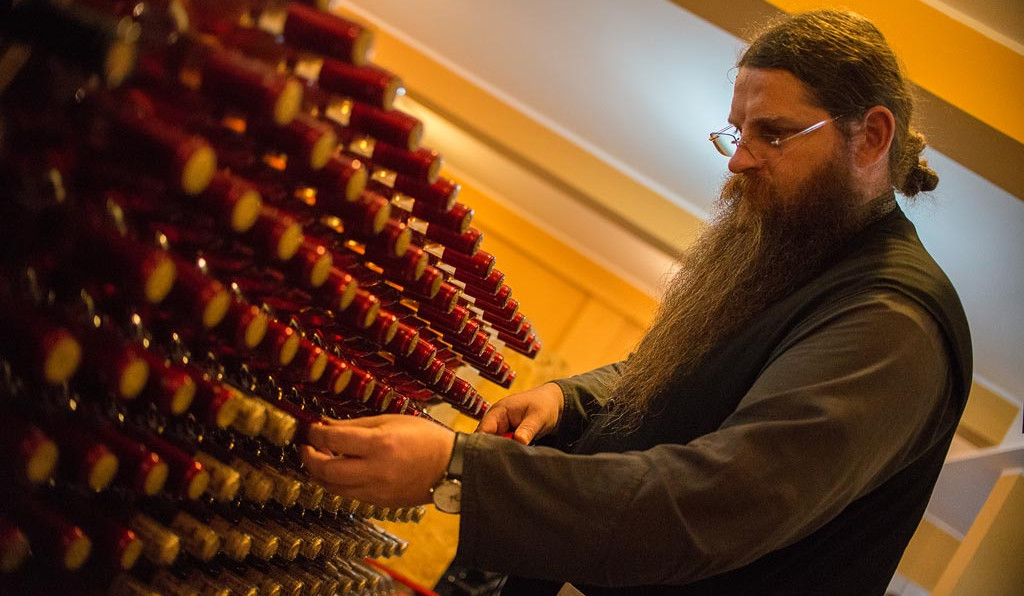 Tradicija gajenja vinove loze i proizvodnje vina u Negotinskoj krajini neraskidivo je vezana za manastir Bukovo koji, zbog geografskog položaja, izuzetno povoljnih klimatskih uslova i osobenog tipa zemljišta na manastirskom imanju, kroz vekove predstavlja sinonim i glavno obeležje vinogradarstva i vinarstva ovog kraja. Srebrna medalja za vino Filigran Cabernet Sauvignon 2013 osvojena na nadmetanju Decanter 2017 dokaz je ovih tvrdnji ali i krajnje posvećenosti vinogradara i vinara u manastirskoj vinariji. Autohtona crna tamjanika samo je dragulj u vinskoj kruni vinarije Manastir Bukovo.
Tradition of growing vine and making wine in county of Negotin is inexhaustibly tied to the Bukovo monastery which, due to its unique location, favorable climate conditions and distinctive type of soil on monastery's estate, has been synonymous with the winemaking in this area throughout centuries. Silver medal for Filigran Cabarnet Sauvignon wine 2013 won at 2017's Decanter is a proof for these claims and the utter dedication of masters of their craft that reside in this monastery. Autochthone red tamjanika is a jewel in the wine crown of monastery Bukovo's winery.






064 8005948 монах Платон
063 1186952 и 064 6425521
Милош Милошевић (директор) VINARIJA
Kapacitet vinarije je između 20 i 30 hiljada litara, ali godišnja proizvodnja zavisi od berbe, pogotovo kad je u pitanju crna tamjanika koja je komplikovana za uzgoj. Naime, u lošim godinama vina od ove sorte zapravo i nema. Nastojeći da ujedine tradiciju i savremenu tehnologiju, monasi s velikom predanošću neguju manastirski vinograd i drevnu crnu tamjaniku sa željom da se u Srbiji ponovo pojave vrhunska crvena vina dostojna ovog podneblja. Barik podrum ispunjen je srpskim hrastom, jedino se francusko drvo koristi za novi šardone rađen sur lie tehnikom koji na talogu odležava punu godinu uz povremeno mešanje. U planu je izgradnja i nove vinarije na istom mestu samo ukopana duboko u brdo.
WINERY
Winery's capacity stands at about 20 and 30 thousand liters, although yearly volume of production mainly depends on picking, especially when it comes to red tamjanika which is quite complex to cultivate. When year's grape yield is too low, wine from this sort is not even made. Striving to unite tradition with contemporary technology, the monks' huge commitment helps tend to monastery's vineyard and ancient red tamjanika, hoping to see top-notch red wine worthy of this district. Barrique cellar is filled with Serbian oak, while French tree is being used for the brand new chardonnay made with sur lie technique. The construction of a new winery who would stand at the same spot only sunken deep into the hill is in plans.

VINOGRADI
Podsticaji episkopa timočkog Justina da se obnovi vinska tradicija urodili su plodom 2009. godine i manastirsko bratstvo je na površini od dva hektara podiglo jedinstveni zasad crne tamjanike, kojim je ova drevna sorta ne samo sačuvana od zaborava, već je stvorena i osnova za stvaranje novog, izvorno srpskog vina. Vinogradi na Bukovu i Smedovcu zahvataju sedam hektara.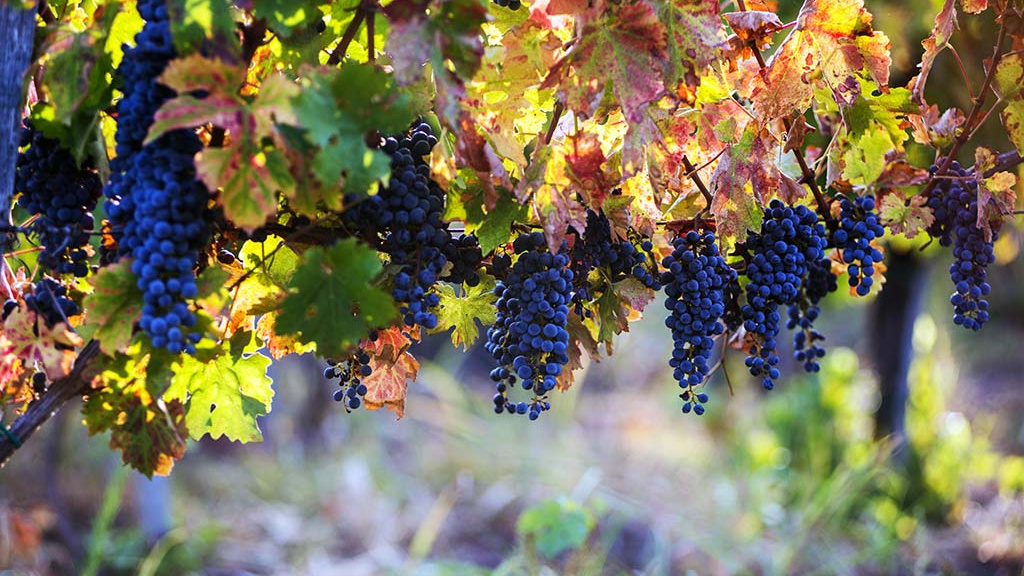 VINEYARDS
Impetus by bishop Justin of Timok for a renewal of the wine tradition bore fruit in 2009 and monastery's brotherhood has, on a total area of 2 hectares, planted a unique brand of red tamjanika, helping not only salvage this ancient sort from oblivion, but also creating a foundation for making new authentic Serbian wine. Bukovo and Smedovac vineyards occupy 7 hectares.


KAKO JE POČELO
Nakon pojave filoksere koja je ozbiljno ugrozila čitavo evropsko vinogradarstvo, manastir Bukovo je 1887. godine na svom imanju osnovao prvu vinogradarsku školu koja je četiri godine kasnije postala i prva državna poljoprivredna škola za vinogradarstvo i voćarstvo. Manastir je tako postao središte obnove vinogradarstva Negotinske krajine. Bogata istorija vinogradarstva i vinarstva ovog manastira, kao svojevrsno zaveštanje mnogobrojnih pokolenja, nadahnula je episkopa timočkog Justina da bratstvo, okupljeno pod njegovim duhovnim rukovodstvom, neprekidno podstiče da obnovi i nastavi tu tradiciju.
HOW IT ALL BEGAN
After the breakout of phylloxera that proved a great threat to the entire European winemaking, in 1887 Bukovo monastery founded the first winemaking school that four years later became the first state agricultural school for viticulture and fruit growing. The monastery, thus, became the hub of viticulture revival in Negotin area. Its opulent history of winemaking as a legacy of sorts passed by generations of monks, inspired bishop Justin to keep the brotherhood renewing and continuing this tradition.

VINA
Crna tamjanika je specifična muskatna sorta, veoma retka u svetu (Srbija, Italija, Portugal) i veoma teška za uzgajanje, zbog problema sa cvetanjem, ali i sorta koja je u stanju da iznedri jedinstveno vino, neponovljivog mirisa i ukusa, u kojima se prepliću cvetni, voćni i začinski tonovi ruža, suvog grožđa, bosiljka... Sadržaj šećera u širi dostiže između 25 i 32 procenta, a u izuzetnim godinama kada je i prinos dosta niži - postaje"suvarak", koji može da sadrži i do 45 procenata šećera. Vina su jačine od 14 do čak 17,6 procenata alkohola sa ostatkom neprevrelog šećera, što crnu tamjaniku čini izuzetnim poluslatkim vinom. U drvenim sudovima je merlo, kaberne sovinjon, game koji ide u klasičan barik i duplo veću burad. U inoksu je šardone, a roze je od pino noara. Tu je i crna tamjanika dok se crni burgundac nestrpljivo iščekuje.
WINE
Red tamjanika is a distinctive muscat sort, very rare in the world (Serbia, Italy, Portugal) and very difficult for cultivation due to the blooming problems – but is also the sort that can give birth to a very unique wine of unrepeatable scent and taste, with floral, fruity and spicy tones of roses, raisins and basil overlapping. The percentage of sugar reaches between 25% and 32% and in certain exceptional years when yield is quite lower, it turns to "suvarak", that can contain up to 45% of sugar. Acohol percentages range from 14 toas much as 17,6%, making red tamjanika an uncommon wine. Merlot is kept in wooden barrels, as is cabernet sauvignon, gamet that is contained in a classic barrique and barrels double the size. Chardonnay is in inox, whereas rose is made from pinot noir. The red burgungy is greatly anticipated.

Jedinstveno vino na srpskom tržištu proizvedeno od 100% crne tamjanike, autohtone muskatne sorte grožđa Negotinske krajine. Veoma postojana intenzivna muskatna aroma sa mirisima poljskog cveća, ruže i bosiljka. Pitko i osvežavajuće sa dugom aromatskom završnicom koja podseća na ukus nara i kore narandže. Hrskave kiseline i visok sadržaj ekstrakta daju ovom vinu svetlo crvene boje poseban pečat. Odlično se slaže s laganim jelima od povrća, salate i deserte.
RECOMMENDATION
A unique wine on Serbian market, made from a 100% red tamjanika, autochthone muscat grape sort of Negotin region. A very steady, intense muscat aroma with field flowers, rose and basil scent. Potable and refreshing with a long aromatic aftertaste reminiscing of pomegranate and orange peel. Crunchy acidities and a high content of extract make this light red wine a very special mark. It goes great with light vegetable-based meals, salads and desserts.


FILIGRAN CHARDONNAY BARRIQUE
FILIGRAN KABERNE SOVINJON

Vino veoma dobre strukture i izraženog sortnog mirisa sa citrusnim tonovima na nosu i mirisom jezgrastog voća. U ovom vinu se može jasno osetiti teroar Negotinskog vinogorja. Laganija jela su svakako njegov najdraži par.
A wine good in structure and expressive varietal odor with citrus tones and nutty fruit aromas. You can distinctly feel the terroir of Negotin vineyard. It's dearest companion is certainly found in lighter dishes.

Game je sorta koja se odomaćila u Negotinskoj krajini. Vino je guste purpurno-crvene boje, arome su intenzivne i višeslojne, ukus pun i zaokružen s osvežavajućim voćnim kiselinama koje podsećaju na višnju. Game se odlično slaže sa svim crvenim mesima, gulašima, ribom, pečurkama...
Gamay is a variety that found its home in Negotinska Krajina. Wine is of a deep purple-red hue, aromas are multilayered and intense, the taste is full and rounded off with refreshing fruity acids resembling cherries. Gamay goes great with all red meats, goulash, fish, mushrooms...

Veoma pitko i suptilno vino sa izraženom punoćom ukusa i veoma nežnim taninima, što je i sortna odlika merloa.
Pošto je odležalo 12 meseci u buradima od srpskog hrasta, vino je dobilo dodatnu kompleksnost i dubinu. Izvanredno se slaže uz začinjena jela i crvena mesa, a može biti i dobar pratilac malo blaže hrane, poput piletine ili tuna steka.
Highly drinkable and subtle wine with clear fullness of taste and very tender tannins, which is merlot's varietal trait. Having matured for 12 months in Serbian oak barrels, wine has gained additional complexity and depth. It works tremendously with spicy meals and red meats, can accompany lighter food like chicken or tuna steak quite well, too.

Elegantan i osvežavajući roze veoma popularne losos boje proizveden od sorte pino noar za koju se može reći da je kralj za proizvodnju roze vina! Filigran Roze je veoma sveže, ekstraktivno, suvo vino sa mirisom jagode i poljskog cveća a vrhunski se slaže uz lagana jela od belog mesa, riblje specijalitete i morske plodove.
Elegant and refreshing rose of a very popular salmon hue was produced from pinot noir variety which is, it's safe to say, the undisputed ruler of rose winemaking. Filigran Rose is quite fresh, extractive, dry wine with odor of strawberry and field flowers. It's paired for stunning results with light dishes made of white meat, fish delicacies and seafood.

Tamno crveno vino sa ljubičastim odsjajem, intenzivnog mirisa ljubičice. Ukus je bogat, ekstraktivan sa voćnim kiselinama i izraženim taninima dok su u pozadini jasno izražene note hrastovine. Čisto, harmonično, divno balansirano vino modernog stila, osvojilo je srebrnu medalju na Decanteru i potvrdilo vrhunski teroar Krajine za ovu sortu. Preporučuje se uz sva pečena mesa, roštilj, jake sireve i jela sa vrganjima.
Dark red wine with purple shine and intense violets odor. The aroma is lush, extractive, with fruity acids and accentuated tannins, while in the background clearly distinct tones of oak lurk. Pure, harmonious, lovingly balanced wine of modern sensibility, it won silver medal on Decanter and confirmed Krajina as a fine terroir for this variety. Recommended with all roasted meats, barbecue and strong cheeses.

Vino je proizvedeno od posebno probranog grožđa sorte šardone koje je fermentisalo i odležalo 11 meseci u buradima od francuskog i srpskog hrasta. Veoma kompleksno vino koje traži vreme i strpljenje tokom konzumacije. Ima punoću i kompleksnost poput crvenog vina i nežan cvetni i mlečni miris protkan mirisnim tonovima hrastovine. Uz razna jela od ribe i morskih plodova do belog mesa je savršen drug.
Wine produced with specially selected grapes of chardonnay variety, fermented and matured for 11 months in French and Serbian oak barrels. Very complex wine that takes time and patience during consummation. Has fullness and complexity of a red wine and gentle flowery and milky scent adorned with scents of oak. It's great friends with various fish, seafood and white meat dishes.
Prijavite se i saznajte prvi aktuelnosti iz vinarije,
gde i kada su degustacije i promocije, koja su nova vina...