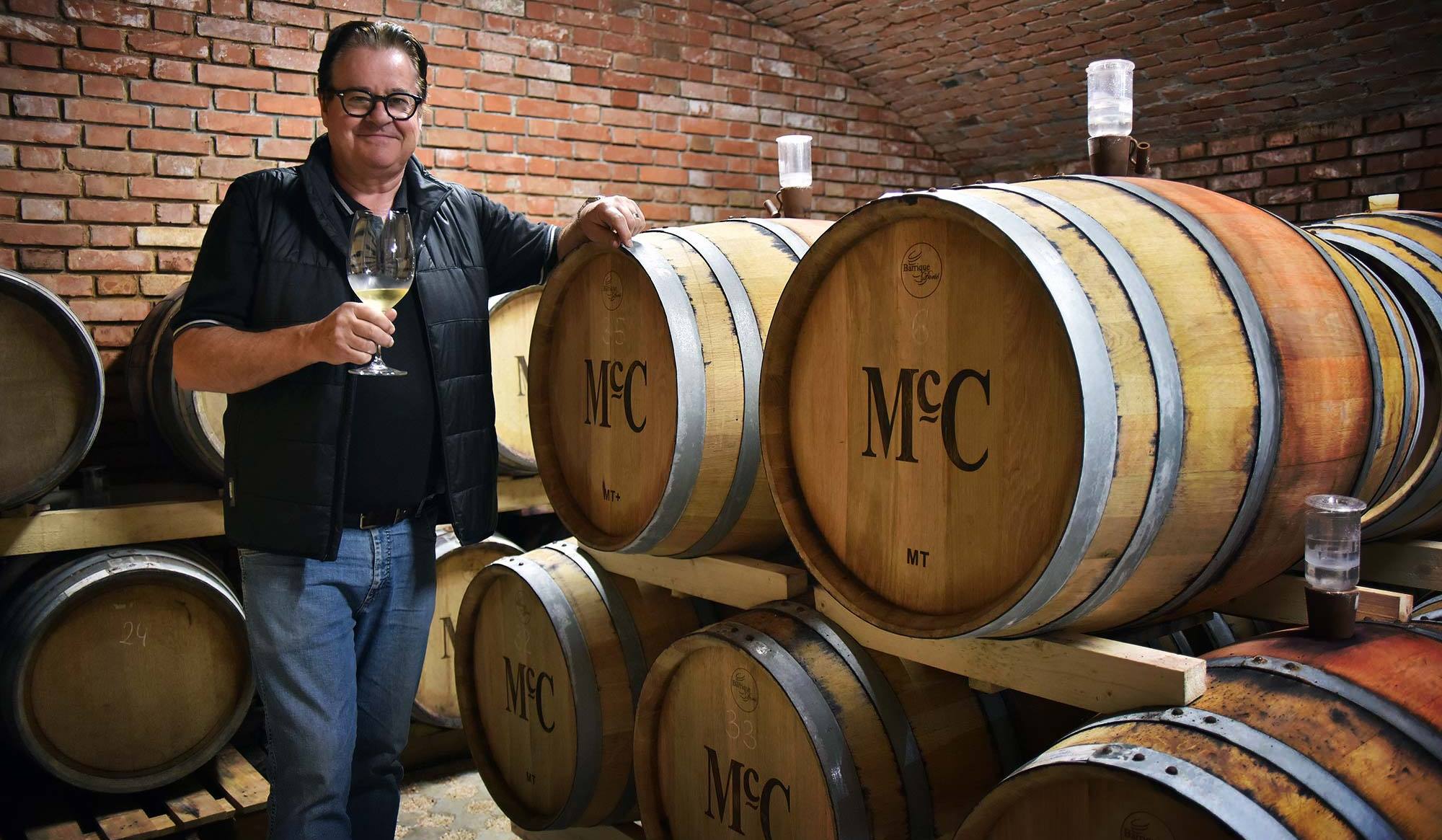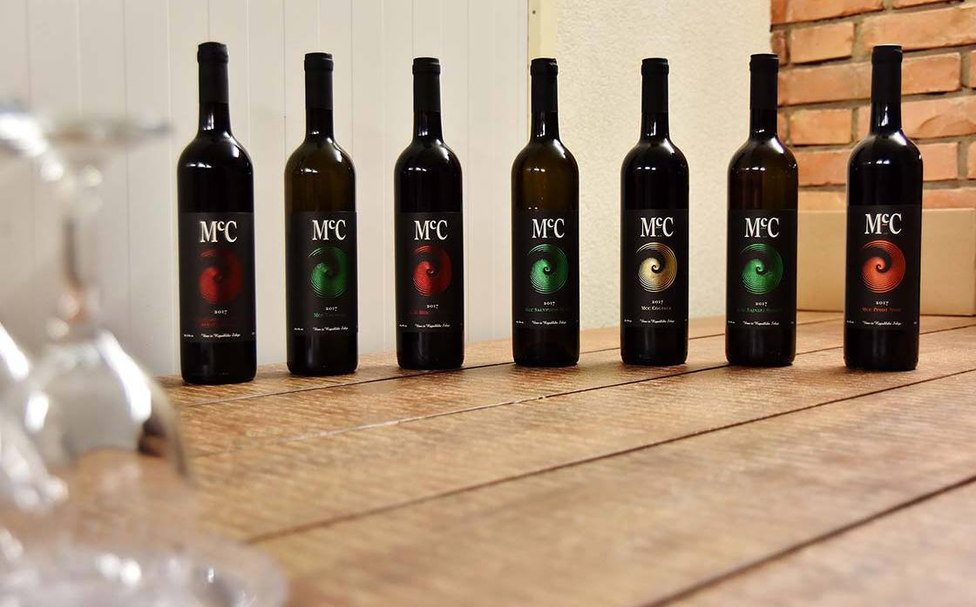 Vlasnik: Don McCulloch
McC vinarija proizvodi organska i biodinamička vina u Erdeviku, na Fruškoj gori. Vlasnik vinarije je Don McCulloch, Škot koji je sa suprugom Sekom Nikolić 2008. godine kupio vinograd u Erdeviku posađen 2009. godine. Zajedno šire svest i znanje o drugačijem i kvalitetnijem pristupu uzgoja grožđa. Osvojili su nekoliko značajnih nagrada, naročito na Decanteru. McC vino je bilo jedini predstavnik Srbije u UN u Njujorku, 2014.godine a svake godine doniraju vino povodom rođendana britanske kraljice. Od 2015. godine Don je član BSCC, The British - Serbian Chember of Commerce.
McC Winery produces organic and biodynamic wines in Erdevik, Fruška gora. The winery is owned by Don McCulloch, a Scot who bought a vineyard in Erdevik in 2009 with his wife Seka Nikolić. Together they raise awareness and knowledge of a different and better approach to grape growing for the wines that won several notable awards, especially at the Decanter. McC wine was the only representative of Serbia at the UN in New York in 2014 and they donate wine to mark the Queen's birthday every year, as well as all other important events related to Serbo-British relations. Don is a member of BSCC, The British - Serbian Chember of Commerce.





mob: +381 63 65 32 02
mob: +381 63 69 81 12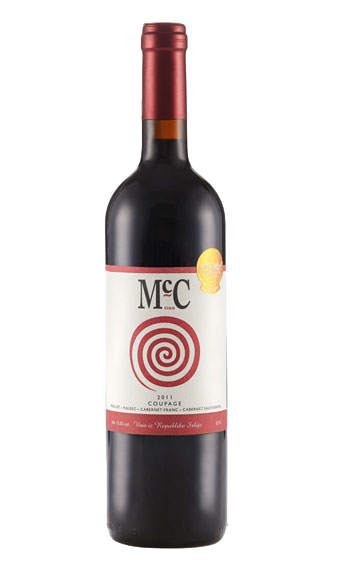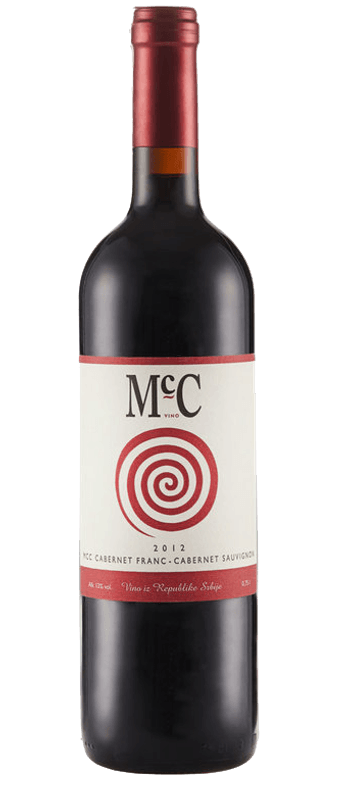 VINARIJA
Vinarija je lep i nov turistički objekat korisne površine 221,17 kvadrata gde posetioci mogu da uživaju u pogledu, najkvalitetnijim vinima i mnogo da nauče o bogatoj istoriji kraja. Locirana je na obroncima Fruške gore, na vinskom putu i ruti Ilok-Erdevik. Nalazi se na području gde su rimski carevi p.n.e proizvodili vina i ima godišnju proizvodnju oko 15.000 boca. Crvena vina odležavaju u srpskom hrastu, ukupno 35 buradi, desetak inox i još plastičnih sudova. Uz proizvodnu i barik, te degustacionu salu, na spratu je prostor za prijem prijatelja i gostiju. Poseduju dvorište sa malim voćnjakom a poseban doživljaj je prelepi pogled odatle na biodinamičke vinograde.
WINERY
The winery is a beautiful and new tourist facility where visitors can enjoy the view, the highest quality wines and learn a lot about the rich history of the area where Roman emperors produced wines B.C. It is located on the slopes of Fruška Gora, on the Ilok-Erdevik route with annual production of about 15,000 bottles. Red wines are in 35 barrels of Serbian oak. Tasting room, reception area for friends and guests, together with a courtyard with a small orchard are the parts of this facility and a special experience is the beautiful view on the biodynamic vineyard.

VINOGRADI
Vinogradi površine tri hektara zasađeni su 2009. godine na južnim padinama Fruške gore i pripadaju sremskoj lesnoj ravni. Potez je Neptin, katastarska opština Erdevik, Fruškogorsko vinogorje. Prvi su u u Srbiji koji su zasadili sortu malbek. Dobar položaj vinograda i dovoljan broj sunčanih dana, te povoljan vetar i oprašivanje omogućili su proces biodinamike i kvalitetnu proizvodnju. U vinogradu uspevaju sorte merlo, malbek, kaberne fran, kaberne sovinjon, pino noar, traminac, rajnski rizling, sovinjon blan. Sastav zemljišta je gajnjača na lesu i kreču koji se sastoji od kvarca i feldstata. Spada u najcenenjenija fruškogorska vinogradarska zemljišta.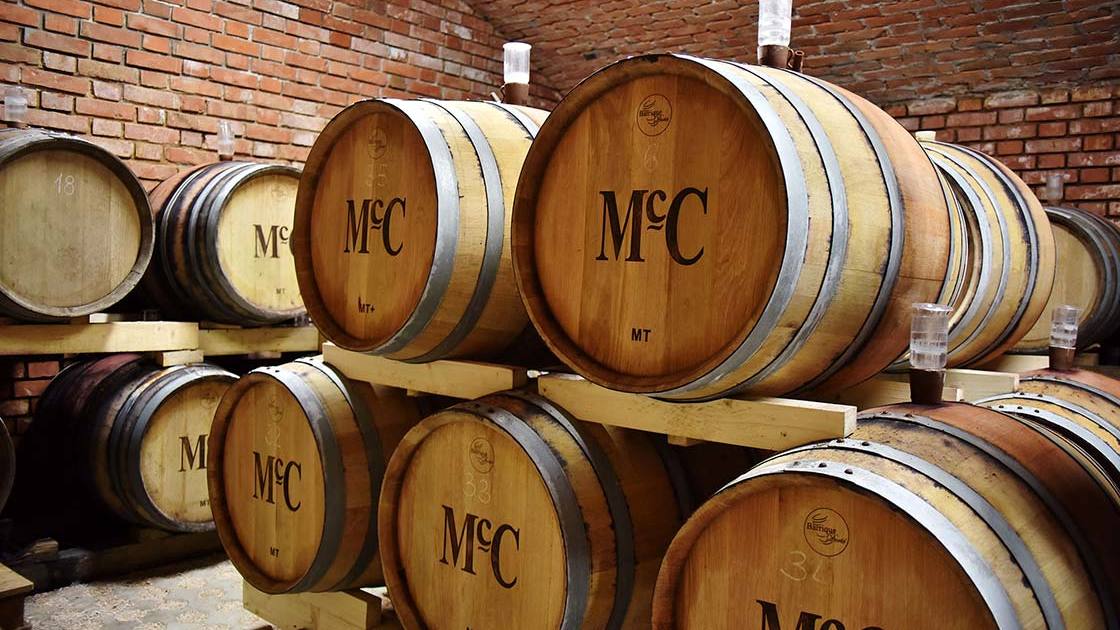 VINEYARDS
The three-hectare vineyards were planted in 2009 on the southern slopes of Fruška Gora with first plants of the malbec variety in Serbia. Good location of vineyards and sufficient number of sunny days, as well as favorable wind, have enabled the biodynamics process and quality production. In the vineyard there are varieties of Merlot, Malbec, Cabernet Franc, Cabernet Sauvignon, Pinot Noir, Traminac, Rhine Riesling, Sauvignon Blanc. Soil is a loess and lime slurry consisting of quartz and feldstat. It is one of the most valuable vineyards in Fruška Gora.


KAKO JE POČELO
Don McCulloch je veći deo profesionalne karijere proveo kao lično obezbeđenje britanske kraljevske porodice a zatim bio detektiv u specijalnoj jedinici Scotland Yard. Oženio je državljanku Srbije Seku Nikolić koja je čuveni bionergetičar i poseduje privatnu ordinaciju u Londonu gde su i živeli. Nakon penzionisanja 2005. godine Don odlučuje da se bavi proizvodnjom organskog i biodinamičkog vina o čemu je mnogo naučio na Novom Zelandu od prijatelja koji je tamo najveći proizvođač vina. Na Frušku goru dolazi sa suprugom gde fasciniran prirodom kupuje vinograd, zemlju i malu kuću. Prva berba 2011. je izuzetna a vino se uslužno proizvodi u vinarijama Salaxia, pa zatim u Mačkovom Podrumu, da bi konačno 2018. godine izgradio sopstvenu vinariju i uspešno prvoizveo prva vina.
HOW IT ALL BEGAN
Don McCulloch spent most of his professional career as the personal security of the British Royal family and a detective in the Scotland Yard Special Unit. He married Serbian citizen Seka Nikolić, who is a famous bionergetics with a private practice in London, where they lived. After retiring in 2005, Don decided to produce organic and biodynamic wine, with a knowlege he got in New Zealand from a friend who is the largest wine producer there. Fascinated by nature of Fruška Gora he bought vineyards, land and a small house. The first vintage of 2011 was exceptional and the wine is produced in the Salaxia winery and Mačkov podrum winery, until he built his own in 2018.

VINA
Sva vina su uzgajana i proizvedena po principima biodinamike. Kristalno bistra, sortna kod belih, visokog su ekstrakta, perfektno harmonična i krajnje karaterna. Kod crvenih, kupaže merloa i kabernea sa kaberne franom i malbekom , otkrivaju potpuno novi svet u srpskom vinarstvu.
WINE
All wines are grown and produced according to the principles of biodynamics. Whites are crystal clear, high in extract, perfectly harmonious and extremely individual. In reds, Merlot and Cabernet are making blends with Cabernet Franc and Malbec, building a whole new wine world in the story of Serbian winemaking.

(Merlot-Malbec-Cabernet Franc-Cabernet Sauvignon) - Brend najpoznatiji u javnosti, takozvana velika kupaža. Dominira uticaj merloa sa 60% dok je ostalih sorti podjedanko. Berba 2011 osvojila je bronzu na Decanteru i srebro na ocenjivanju Vino.rs, a sledeća berba zlato 2014. godine. Odlikuje ga punoća voćnih aroma sa udelom začina i cveća. Procesom odležavanja razvile su se note vanile, duvana, slatkog drveta i mineralnosti. Prema rečima stranih autora, vino "ima ukus vina punog integriteta" (Julia Harding MW). "Ovo je divan primer kako crveno vino može biti kompleksno i razvijeno a da nije teško, bez predugog ležanja u hrastovom buretu i preteranog presovanja grožđa" (Monty Waldin- autoritet u proizvodnji organskih i biodinamičkihvina). "Kvalitet McC McCulloch vina je impresivan " (Duncan McFariane- Osnivač &CEO Indevin Group LTD, najveći proizvođač vina na Novom Zelandu). Sa 14% alkohola odlično se slaže uz jela sa roštilja, biftek, ćuretinu, odreske, lazanje, razna variva.
RECOMMENDATION
MCC COUPAGE
McC Coupage (Merlot-Malbec-Cabernet Franc-Cabernet Sauvignon) so-called Big blend is the best known McC brand to the public. The influence of merlo is dominated by 60%, and thevintage 2011 won bronze on the Decanter and silver on the Vino.rs competition, but next wintage won the gold. It is full of fruity aromas with spices and flowers. The aging process developed notes of vanilla, tobacco, sweet wood and minerality. According to foreign authors, it "tastes like wine with full integrity" (Julia Harding MW). "This is a wonderful example of how red wine can be complex, developed and easy to drink without lying in an oak barrel for too long and over-grape pressing" (Monty Waldin - authority in organic and biodynamic production). "The quality of McC McCulloch wines is impressive" (Duncan McFariane - Founder & CEO of Indevin Group LTD, New Zealand's largest wine producer).With 14% alcohol it goes well with grilled dishes, steak, turkey, steaks, lasagna, various stews.


Cabernet Franc-Cabernet Sauvignon

Najpopularnije i najkomercijalnije belo vino vinarije, bronza Decanter 2016. Žuto-zelene boje i izraženo sortnog karaktera, izbalansirano je i sa nižim kiselinama. Ističu se arome na tropsko voće, breskvu i začine. Upariti ga treba uz dagnje, jegulje, picu, omlet, pohovanu ćuretinu, meke sireve i egzotičnu hranu koju podržava 14% alkohola.
McC Traminac - The winery's most popular and commercial white wine, Bronze Decanter 2016. Yellow-green in color and distinctive in character, balanced with lower acidity. Aromas of tropical fruits, peaches and spices. Supported by 14% alcohol it should be paired with mussels, eels, pizza, omelets, turkey, soft cheeses and exotic foods.

Vino izraženo sortnog karaktera, zeleno-žute boje sa aromama na jabuku, breskvu, ružu, dok se u pozadini naslučuju note ljubičice. Balansirano na ukusu, sa 14% alkohola svežim izraženim kiselinama i aromama petroleja, naročito kod zrelijih vina. Zlato na Gator Festu u Hrvatskoj 2015. Uz vino se lepo slažu šunka, kavijar, pašteta od tunjevine, dimnjeni losos, pijani šaran, smuđ u pavlaci, piletina na žaru, kao i sve vrste pečenja i polutvrdi sirevi.
McC Rhine Riesling - Wine of varietal character, green and yellow with aromas on apple, peach, rose. Violet notes are in the background. Balanced in taste, with 14% alcohol, fresh acids and aromas of petroleum, especially in more mature wine. Gold medal at Gator Fest in Croatia 2015. Ham, caviar, tuna pate, smoked salmon, drunken carp, grilled chicken, as well as all kinds of baking and semi-hard cheeses are well with the wine.

Zovu je mala kupaža, tačnije kupaža sa dominatnim uticajem merloa. Izuzetno je gastronomsko vino u restoranima, sa 13% alkohola, izraženim voćnim stilom, aromama šljive, višnje, finim naznakama cvetnih i začinskih aroma. Odležavanjem godinu dana u srpskom hrastu razvile su se i arome slatkog drveta i vanile. Vino pre izlaska iz podruma provodi još minimum 10 meseci u boci. Uz ovo ukusno crveno vino koje je osvojilo zlato na Gator Festu u Hrvatskoj 2015, od hrane se lepo slažu goveđa salata, pohovana paprika, kolenica sa renom, jela sa roštilja, biftek, polutvrdi sirevi, lazanja.
McC Merlot-Malbec - They call it small blend, or blend with the dominant influence of Merlot. It is an extremely gastronomic wine with 13% alcohol, in fruity style, aromas of plum, cherry, with nice indications of floral and spicy aromas. After a year in Serbian oak, sweet wood and vanilla aromas are developed. Wine spends a minimum of 10 months in the bottle before leaving the cellar. This delicious red wine won gold at the Gator Fest in Croatia 2015, and it goes nice with beef salad, roasted peppers, grilled dishes, steak, semi-hard cheeses, lasagna.

Proizvodi se u manjim količinama a na tržištu je novo vino iz berbe 2017 koje odležava 12 meseci u hrastovini i minimum 10 meseci u boci. Izraženih je sortnih karakteristika, izbalansirano, voćno sa notama crvenog voća koje prate arome cimeta, peperminta i zelenog čaja. Procesom odležavanja iskazalo je mineralnost i razvilo note vanile i slatkog drveta. Uz ovaj pino odlično idu losos na žaru i druge ribe, kao i biftek, piletina kuvana u crvenom vinu, pržena i dinstana jagnjetina, fazan, pačetina, kao i sva jela u kojima pečurke nose glavni element ukusa.
Mcc Pinot Noir - Is produced in smaller quantities and there is a new 2017 vintage on the market noe. It aged for 12 months in oak and a minimum of 10 months in the bottle. Expressed with varietal characteristics, it is well balanced, fruity, with notes of red fruits that accompany the aromas of cinnamon, peppermint and green tea. Aging process revealed minerality and develop notes of vanilla and sweet wood. Grilled salmon and other fish are great with this Pinot Noir as well as steak, chicken cooked in red wine, fried and stewed lamb, pheasant, duck, as well as all dishes where mushrooms carry the main element of taste.

Zeleno-žute boje i voćnog karaktera na mirisu, strukturalno, puno i sveže na nepcu sa 13% alkohola, voćnim notama i laganom herbalnom završnicom na ukusu. Uz ovo vino lepo se slažu jela i salate na bazi belog mesa i bele ribe.
McC Sauvignon Blanc - Green-yellow in color and fruity in flavor, structurally, full and fresh on the palate with 13% alcohol. Fruity notes and a light herbal finish. With this wine, dishes and salads based on white meat and white fish are a good match.

Izuzetno zanimljivo vino koje odležava godinu dana u hrastovom buretu i minimum 10 meseci u boci. Kupaža je izraženo voćnog stila gde je dominantno crno bobičasto voće uz note cveća i paprike. Procesom odležavanja razvile su se note vanile, duvana i slatkog drveta. Lepo se slaže sa jelima sa roštilja, uz biftek, svinjski kare, ćuretinu na podvarku, jela ispod sača.
McC Cabernet Franc-Cabernet Sauvignon - Extremely interesting wine that ages one year in oak barrel and a minimum of 10 months in a bottle. Fruity style of predominant black berries with notes of flowers and peppers. Aromas of vanilla, tobacco and sweet wood are developing during the aging process. Goes well with grilled dishes, steak, pork curry, turkey stew, grilled meats.
Prijavite se i saznajte prvi aktuelnosti iz vinarije,
gde i kada su degustacije i promocije, koja su nova vina...